Juan's Auto Service is a family owned and operated repair shop specializing in European vehicles like Porsche, Rover, BMW,  Mercedes, Audi, VW and Mini. With over 30 years of experience, continuous training and a passion for cars our mechanics aim to go above and beyond our customer's expectations ensuring a honest, detailed and fair experience.
The perfect dealer alternative which allows you to communicate directly with the technician working on your vehicle.
Sick and tired of "service advisors" who know nothing about your car and keep selling you service packages? Juan's to the rescue! Juan will explain to you what you EXACTLY need for repair/service. You can't find too many mechanics with this level of expertise, integrity, honesty and reliability these days...
A. Chan
Juan is one of the last honest true mechanics left. I take my Mercedes to him as I know he will do the repairs once and fix it for good. Recently Mercedes Richmond wanted to charge me $2000 to repair my single windshield wiper that stopped working!! It took Juan an hour of labour plus the part and saved me a ton of money. This is just one example... I cant recommend him enough.
D. Elias
Juan is a great guy to take your car to. He is very honest (and very busy) so he will only fix what is needed and will not invent work for himself. His prices are fair (especially compared to the dealerships) and he will do the job right. Don't even think about it, take your car to Juan.
M. Sims
Juan is an extremely knowledgeable mechanic and has excellent troubleshooting skills. He has worked on all makes and models of our company and personal vehicles for over 10 years and has always proved to be reliable, honest and trustworthy
R. Jacobs
I feel incredibly fortunate to have found Juan's and his team at Juan's Auto Svc. I recently took my Porsche in for service and have never been so impressed. The service, honesty, integrity and willingness to go above and beyond blew me away. Never have I been treated so well and felt so comfortable with and auto service shop…
R. Pingel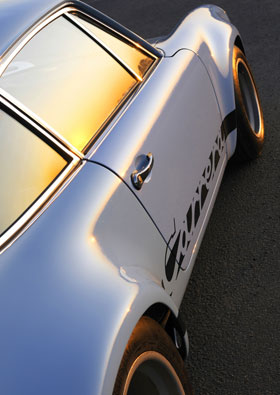 Our shop is equipped with the latest in technology for advanced diagnostic and repair tools like Autologic scanners  and laser controlled alignment as well as our robotic controlled wheel and tire mounting service.
Juan's Auto Service has been voted Best Mechanic Shop in Richmond in 2008, 2010 and 2012.
If you still haven't been to our shop, we invite you to stop by our newly renovated facility, meet the team and see how we work.
Our trained technicians and quality parts will ensure you quality and peace of mind of any job done right.
We are conveniently located one block west of the River Rock Casino in Richmond, next to the Canada Line Bridgeport station.